JD Rucker
True story. I've always had a hard time telling my wife when I do something or think something that is incorrect. She's the same way. In essence, we don't like to tell each other that we make ignorant mistakes even though everyone has lapses in intelligence from time to time.
Recently I discovered a doozy. My whole life, I've thought that Portugal was in South America. Those who know me realize that I'm pretty picky about facts and that I can be a little harsh when people make silly mistakes. My wife knows that I'm like this and tries to make me stop. However, as anyone would do in a two decade+ marriage, she also doesn't mind getting me back by pointing out when I make these types of silly factual errors. Read the rest of this entry »
Posted in Scoop on March 8, 2014
It may be the most worthless bit of world politics I've ever seen. How can they… why do they… wow. It's just too much.
Posted in Scoop on January 19, 2014
Don't get me wrong – I'm a big fan of Amazon. With that said, it's something that bugs me when companies work so hard to kill off competitors when they already have so much. I love capitalism, but I'm against the unfair practices of big companies snuffing out smaller businesses.
BGR
Amazon has already been doing massive amounts of damage to big box retailers and now it's working on a new system that could be its final knockout punch. The Wall Street Journal reports that Amazon last year was granted a patent for what it describes as "anticipatory shipping" that will look at consumers' past buying habits and ship products that it thinks they will buy to nearby warehouses in anticipation of their orders. So for instance, if you've already bought all five A Song of Ice and Fire books from Amazon, the company will make sure to have the sixth book shipped to a warehouse near you so that when you order it the company can get it to you on the same day.
View original post 96 more words
See on Scoop.it – Thoughts from the Deep

"Is it by your understanding that the hawk soars, Stretching his wings toward the south?
See on judeochristianchurch.com
See on Scoop.it – Thoughts from the Deep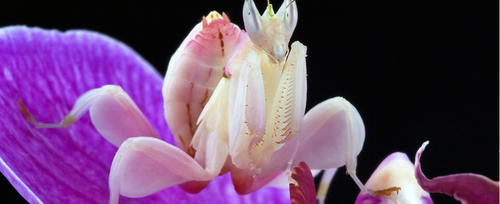 One of the most widely used arguments against creationism and Christianity in general is that we are often accused of drawing conclusions through irrational logic.
JD Rucker's insight:
There are several hurdles that evolutionists face, but this is arguably the highest. There have been so many instances where impossibilities are pushed through with "time" being the answer to all of the questions. Given enough time, anything is apparently possible, even the impossible.
See on judeochristianchurch.com
Posted in Scoop on December 13, 2013
See on Scoop.it – Thoughts from the Deep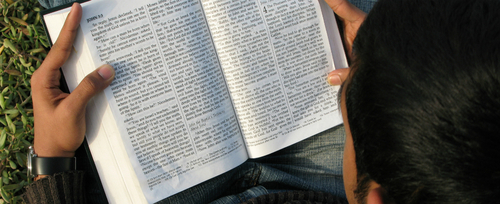 I don't remember when or how I started reading the Bible regularly. I wish I could say that it's because it was so long ago, but it wasn't.
JD Rucker's insight:
Sometimes knowing where to start and how to keep going is the first step towards making it into the next life.
See on judeochristianchurch.com